Quality durometer hardness gauges and precision measuring instruments for checking the hardness of non-metallic surfaces.
We're working hard to add products from
Rex Gauge
, please
contact us
if you'd like information about their products or you don't see something listed.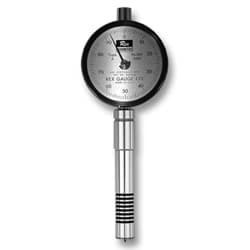 Rex Gauge
Durometer gauge that includes NIST certificate and conforms to ASTM D2240.