OHAUS Heavy Duty Shakers are designed to handle a wide range of applications no matter how difficult the task. Powerful, convenient shakers provide consistent orbital shaking action. Digital models offer accurate speed control for applications that demand repeatable results. Non-digital models are an economical alternative. Maximize throughput and efficiency in your laboratory - eight models with load capacities ranging from 16 to 68 kg.
Applications
Cell Cultures, Solubility Studies, Extractions, Bacteria & Yeast Cultures and Suspensions, Staining/Destaining, Immunoassays, Protein Studies, Blotting Techniques
Display
Independent LED displays for speed/time allow the operator to view both settings simultaneously and control knobs with dial markings (analog models)
Operation
Detachable 3-wire cord and plug (included)
Communication
RS232 interface provides two-way communication for data logging and unit control (digital models)
Construction
Cold rolled steel (CRS)
Design Features
Built-in tray (11 x 13 inch or 28 x 33 cm) with a non-slip rubber mat (included)
Ready for your lab - all models include a tray and rubber mat and can be customized with over 70 accessory options.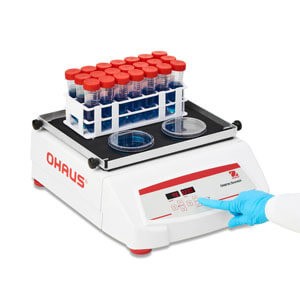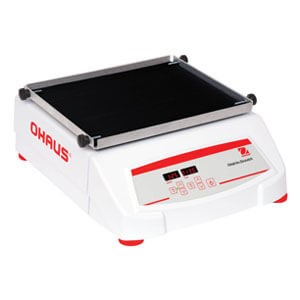 Rely on the digital shakers' exclusive Accu-Drive shaking system for exceptional speed control, accuracy and durability. All models feature a maintenance-free motor for long-term use.
Protect your samples. Optimal speed ramping feature slowly increases speed to setpoint to avoid splashing. The load sensor detects unbalanced conditions and automatically reduces to a safe speed.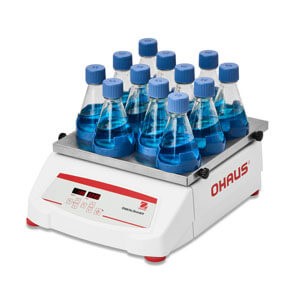 | | |
| --- | --- |
| Motion | Orbital, 51 mm |
| Capacity | 68 kg |
| Speed Range | 15 rpm – 300 rpm |
| Tray Size (LxW) | 24 in x 36 in (61 cm x 91 cm) |
| Control | Digital |
| Drive System | Brushless DC Motor; Triple Eccentric |
| Calibration | Speed calibration |
| Communication | RS232 (Included) |
| Dimensions | 6.7 in x 29.3 in x 36 in (17 cm x 74.4 cm x 91.4 cm) (HxLxW) |
| Net Weight | 229.1 lb (103.9 kg) |
| Orbit | 2 in (51 mm) |
| Power | 120V, 5A, 50/60Hz |
| Power Consumption | 80 W |
| Safety Certification | TUV |
| Speed Accuracy | ±1 rpm, Above 100 rpm ±1% of set speed |
| Speed Range | 15 rpm – 300 rpm |
| Timer | 1 second – 160 hours |
| Tray Construction | Aluminum |
| Working Environment | 14°F – 140°F, 80%RH, non-condensing (-10°C – 60°C, 80%RH, non-condensing) |