OHAUS offers four models for stirring capacities between 25 to 200 L allowing you to choose the right model for your application. The broad top plate surface allows processing of oversized vessels such as carboys for your large volume stirring. The powerful magnetic drive is also capable of mixing highly viscous materials.
Applications
Carboys, Chromatography, Mixing viscous materials, polymers, pilot scale and other large volume Stirring and Mixing
Display
Independent LED displays for speed, and time (on digital models); Knob with 1-10 dial markings (on non-digital models)
Operation
N/A
Communication
N/A
Construction
High Volume Stirrers feature a cast aluminum housing and glass filled nylon top plate. Large Capacity Stirrers feature both stainless steel housing and top plate. Models include either a 70 mm egg shaped stir bar or 102 mm stir bar with pivot ring.
Design Features
Speed ramping feature slowly increases motor speed for enhanced coupling & improved stirring. Microprocessor-controlled for precise speed regulation. Timer counts up or when programmed to a set time, will turn off stirring & sound alarm when timer reaches 0.
Large Capacity Stirrers with a 100 or 200 L capacity are made with a stainless steel base offering durability and stability, and feature a 54 x 53 cm stainless steel top plate.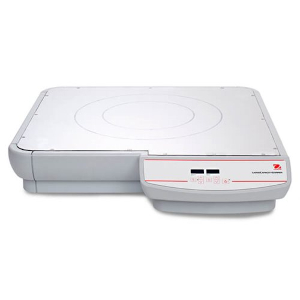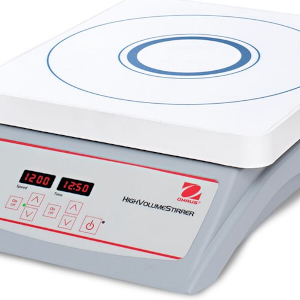 Large 32 x 28 cm top plate is chemical-resistant with a white reflective surface that is easy to clean. Digital and non-digital models allow you to choose the right model for your application.
Speed ramping feature slowly increases the motor speed for improved safety and enhanced coupling. Avoids splashing, improves spin bar control and provides excellent low-end speed control.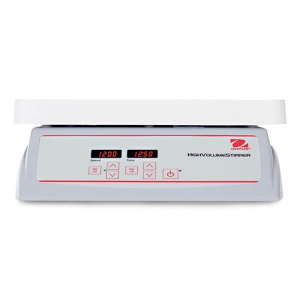 | | |
| --- | --- |
| Capacity | 100 L |
| Control | Digital |
| Dimensions | 5.25 in x 28.5 in x 26.75 in (133 mm x 724 mm x 680 mm) (HxLxW) |
| Net Weight | 67 lb (30.4 kg) |
| Plate Construction | Stainless Steel |
| Plate Size | 21.25 in x 25 in (540 mm x 635 mm) |
| Power | 120V, 1.0A, 50/60Hz |
| Power Consumption | 41 W |
| Safety Certification | TUV |
| Speed Range | 100 rpm to 1800 rpm |
| Timer | 1 second – 160 hours |
| Working Environment | 41°F – 104°F, 20% to 80%RH non-condensing (5°C – 40°C, 20% to 80% RH, non-condensing) |