Designed with a large LCD Display and six instructional menu buttons, AB23PH is a simple and straightforward pH meter. Auto buffer recognition and 3-point calibration capability ensures a reliable calibration result. Stand-alone holder increases the flexibility for routine experiments, and makes AB23PH a perfect space saving bench meter for your lab. A 99-item memory for pH measurements ensures efficient data documentation.
Applications
pH, oxidation-reduction potential (ORP) with Temperature Measurements
Display
5 inch segment LCD with backlight
Operation
AC adapter (included)
Communication
N/A
Construction
ABS housing, mechanical keys, stand-alone electrode holder
Design Features
Auto buffer recognition, two point calibration, electrode condition icon
With an intuitive design and auto buffer recognition, AB23PH is an easy and straightforward meter for pH measurement.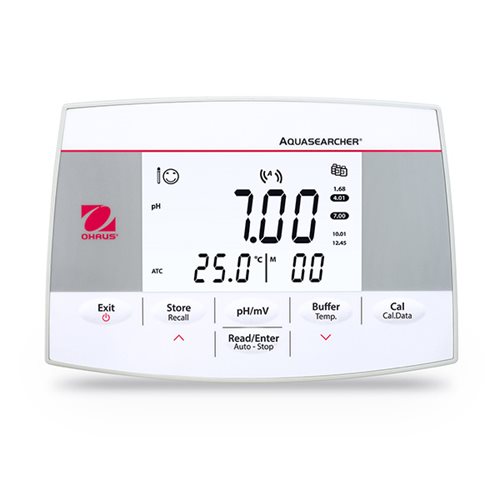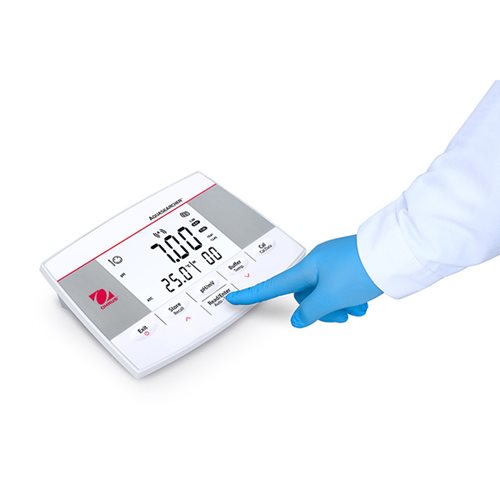 Large bright LCD display with complete measurement information simplifies operation and allows you to monitor the results from a distance.
Featuring a compact stand-alone electrode holder, AB23PH increases the flexibility of experiments and fits ideally in any lab.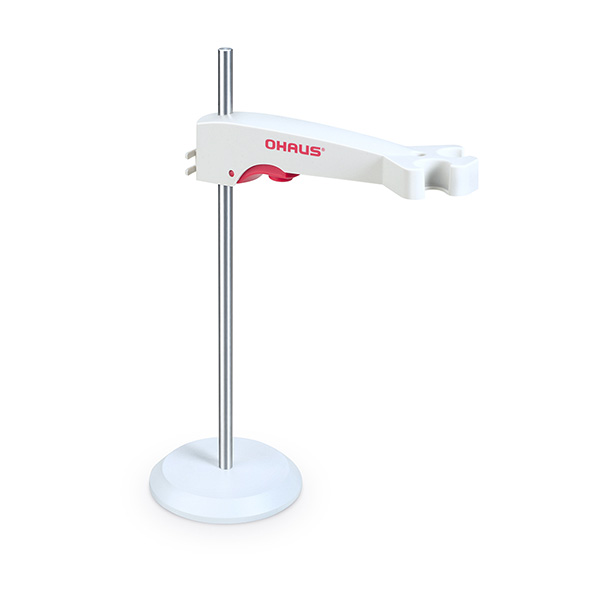 Measurement Range

0 – 100°C; 0.00 – 14.00 pH; -1999 – 1999 mV

Measurement Resolution

0.1 °C; 0.01 pH; 1 mV

Accuracy

±0.5 °C; ±1 mV; ±0.01 pH

Display

LCD with backlight

Electrode
AB23PH-B: Not Included
AB23PH-F: ST320 (Included)
Dimensions

8.3 in x 2 in x 5.6 in (210 mm x 51 mm x 142 mm) (LxHxW)

Net Weight

0.8 lb (0.38 kg)

Parameter

pH / ORP

Power

AC Adapter (Included)