Designed with a large LCD Display and six instructional menu buttons, AB23PH is a simple and straightforward pH meter. Auto buffer recognition and 3-point calibration capability ensures a reliable calibration result. Stand-alone holder increases the flexibility for routine experiments, and makes AB23PH a perfect space saving bench meter for your lab. A 99-item memory for pH measurements ensures efficient data documentation.
Applications
pH, oxidation-reduction potential (ORP) with Temperature Measurements
Display
6.5" Segment & Dot matrix LCD with backlight
Operation
AC adapter (included)
Communication
RS232, USB Device (included)
Construction
Capacitive touch, ABS top housing, standalone electrode holder
Design Features
i-Steward, Calibration due alarm, 1,000 measurement memory
With multifunctional touch keypads, AB33PH makes measurement simple and fast within 3 steps. The intelligent i-Steward monitors the condition of electrodes, ensuring the accuracy of the results.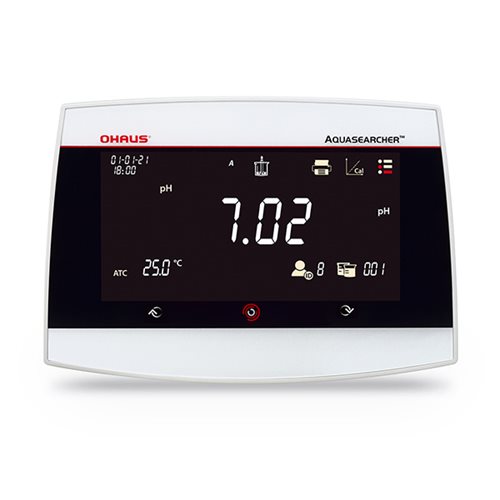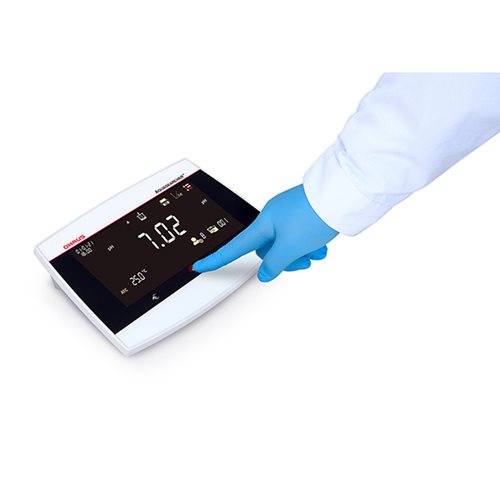 Auto endpoint mode and auto buffer recognition makes calibration easy. A 1000-item memory for pH measurements and calibration trail makes for efficient data documentation.
A user-friendly bench meter with an innovative design, including 6.5 in. large LCD display & adjustable stand-alone electrode holder. Multiple connectivity capabilities include RS232 & USB interface.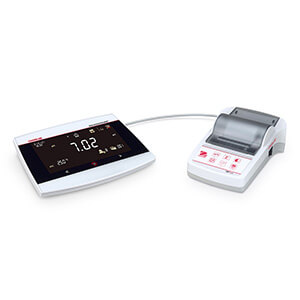 Measurement Range

-5 °C – 110 °C; -2.00 – 16.00 pH; -2000.00 – +2000.00 mV

Measurement Resolution

0.1 °C; 0.01 pH; 1 mV

Accuracy

±0.5 °C; ±1 mV; ±0.01 pH

Display

LCD with backlight & one-line dot matrix

Electrode
AB33PH-B: Not Included
AB33PH-F: ST310 (Included)
Accuracy ± (mV)

1 mV

Accuracy ± (Temperature)

0.5 °C

Dimensions

8.3 in x 2 in x 5.6 in (210 mm x 51 mm x 142 mm) (LxHxW)

Net Weight

1.1 lb (0.5 kg)

Parameter

pH/mV/ORP

pH accuracy (±)

0.01

Power

AC Adapter (Included)

Working Environment

5°C – 40°C, 80% RH, Non-condensing